Back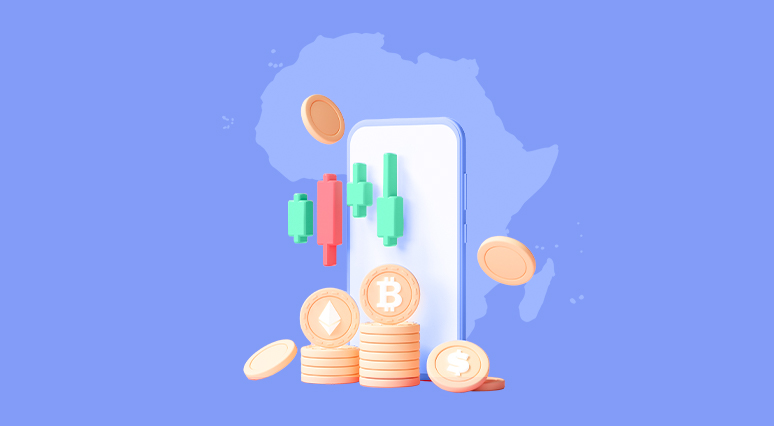 Mobile Apps Transforming Finance in Africa
According to a freshly baked report by AppsFlyer, the number of finance app installs across Africa has skyrocketed by a whopping 25% over the past year, while the local crypto market grew by $105.6 billion in 2021. And this is just a drop in a sea of valuable insights revealed in this comprehensive study. So, you'd better keep reading.
For your convenience, we've split the report into three parts:
---
Or 'Why is this happening?"
As two thirds of the Sub-Saharan Africa population don't have access to a traditional bank account, more people have started using mobile apps for loans, payments, cryptocurrency, and other financial services.
Let the numbers speak for themselves: 

App marketers needed no further invitation to step in! App install ad spend for finance amounted to around 87% of total spend across the continent between January 2021 and September 2022.
---

Given that 85% of new smartphones sold in Africa are "low-end", super apps housing payments, communications and e-commerce and thus featuring minimum storage and connection requirements appeal to local users enormously.
Naturally, large African companies tend to build their own super apps to meet the surging demand (VodaPay by Vodacom has been downloaded 2.8 million times since its launch).
As a fundamental component for success, consumer trust embodied by large loyal user bases arms an app with a drastic competitive advantage.
Beneficial to both brands and consumers, partnerships remain a key trend going hand in hand with the "super app boom": consumers enjoy the convenience of an all-in-one solution and brands get to reach wider audiences.
---
As the region is dominated by Android, Apple's privacy changes didn't affect Africa that much. That said, with Google introducing the Privacy Sandbox, the shift to the privacy-centric mobile industry in the region is just a question of time.

---
If you want to learn more on the finance app boom in Africa, check out the full report.