Back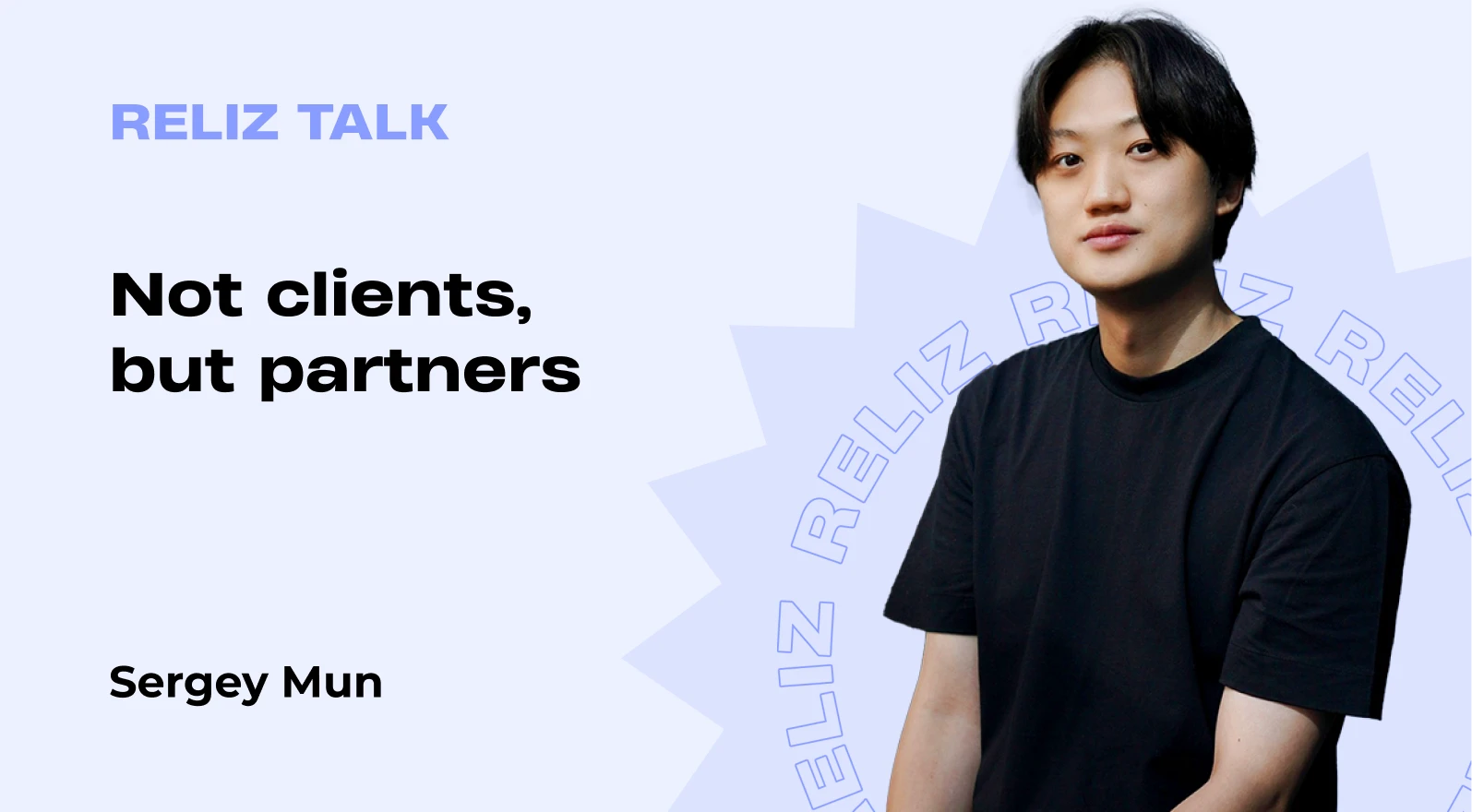 The Secret Ingredients of Client Success
Hello, everyone!
We continue the 'Reliz Talk' series, where our specialists shed light on their professional approaches and tactics, sharing real cases and unveiling know-how.
Today, Sergey Mun, Global Operations Director at Reliz, elaborates on how to build rewarding partnerships and how Reliz shifted from being an Agency to becoming a Global Digital Partner.
---
As a Global Digital Partner boasting a strong media buying team and top-notch technical expertise, we've worked with a slew of clients around the world, from the United States to Great Britain and Brazil to Turkey. And the key takeaway from this long journey is that the best, long-lasting business relationships can only be gained through: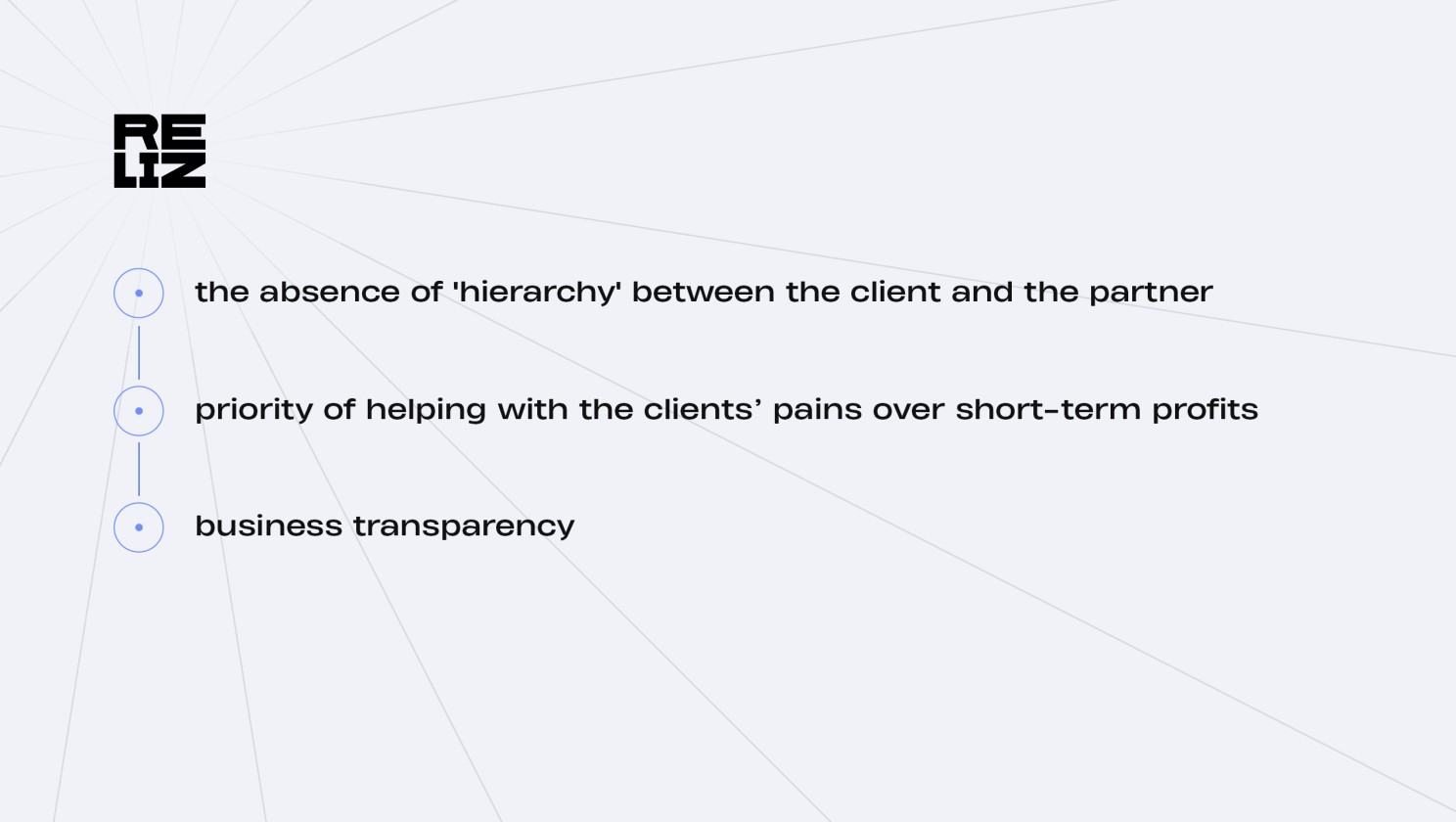 By the absence of hierarchy, I mean equal partnership, which is key to creating relevant and effective campaigns. The reason is obvious: with the client knowing their product best and us knowing how to reach, engage, and retain the target audience, equal partnership fosters a collaborative and innovative approach where both parties: 

This understanding was especially close to us when we realized that we are more than just a performance mobile agency. Having a strong team of experts (media buying, technical support, creative production and professional services) and building our own Ad platform became a point where we proudly positioned ourselves as Global Digital Partner.
At Reliz, the first thing we ask our clients about is their business goal. Depending on it, we can proceed with either increasing their MAU, number of purchases, deposits, etc. But first, both parties need to define which works best for the business.
A bad example: the client wants to get new users and is ready to pay 3 USD per install. Yet, new users didn't convert into active customers. As a result, the agency gained easy profits, but the client basically wasted their money.
To better address business needs, a clear and detailed brief is indispensable. Apart from standard data about the product, it should include detailed user flow and product benchmarks that serve as beacons, helping us optimize sources. The sooner we get a full, shared picture, the better we understand the product and our task. And this clarity enables us to complete it in the best way possible.
Understanding of benchmarks and campaign KPI's not only helps us to keep up with the performance standards but also fosters the development of the whole market, favoring "pure traffic" and purifying it from fraud.
The next thing is transparent communication.
Spend some extra time, write regular updates even if there is nothing happening much. Awareness of the client makes him feel reassured and defines you among other partners. It is what defines a great client success manager from the good one.
If you understand that you cannot accomplish something due to any reasons, let the client know about it. You don't want to wait for a miracle and ruin relationships that could have already built solid ground for future collaboration. 
In this business, a mistake can cost a fortune, so the habit of talking everything over, even failures, before the consequences hit hard is a must. 
This attitude proved itself when we entered the Turkish market. In the first six months, we managed to win the trust of the top-5 Turkish players in the finance sector, including QNB Finansbank bank, one of the most valuable banking brand in the Middle East and Africa region. Luckily, our Turkish partners appreciate our methods, which allows for immense benefits for everyone involved.
Along with our business advancements in the Turkish market, we never miss a chance to get our professional views across to wider audiences. Fortunately, the opportunities for this are vast, as local TV or radio shows never stop inviting the director of our Istanbul office, Ozan Tekin, to talk about industry-related topics.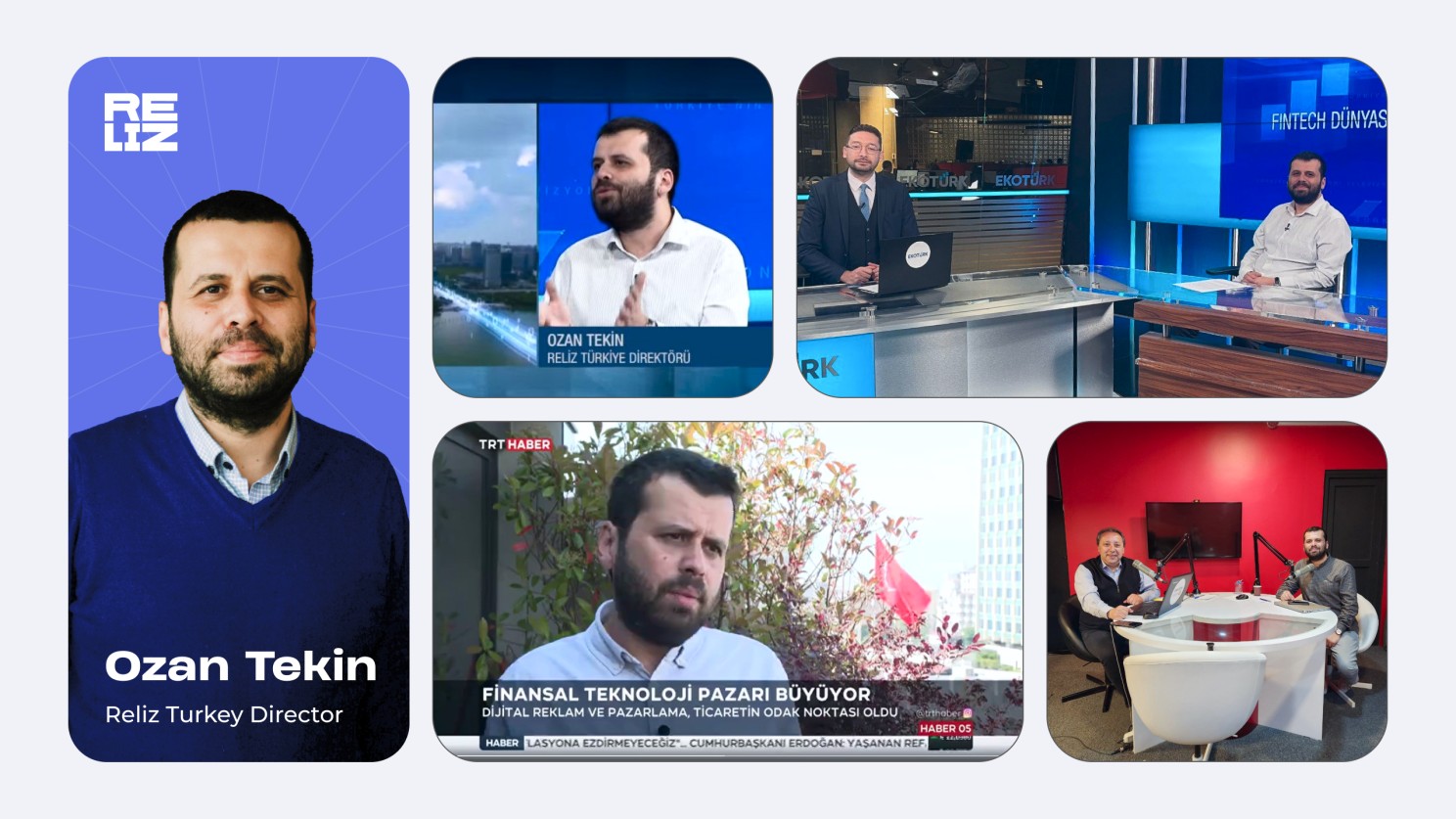 We thank Sergey for this insightful material and hope that you've found it useful, too.
Stay tuned for the next episode of 'Reliz Talk'!